At Adelaide Total Glass we pride ourselves on our ability to provide a quality, timely glass solution for your civil, construction and commercial organisation.
Our goal is to develop relationships with our customers to ensure that they have the confidence to call us at any time in with the knowledge that ATG will get their machinery operational as soon as possible.
As well as stocking a vast range of parts, ATG has the ability to manufacture any piece – flat, toughened and aftermarket.
OUR SERVICES
Our range of services includes:
On-site machinery cabin glass cutting & fitting
Toughened safety glass manufacture including holes, cut-outs, radius corners etc.
Laminated safety glass
MACHINERY
The types of machinery we use include:
Excavators
Cranes
Bulldozers
Loaders
Scrapers
Backhoes
Graders
BRANDS
Brands of machinery include:
Caterpillar
Hitachi
Komatsu
Liebherr
Fermec
John Deere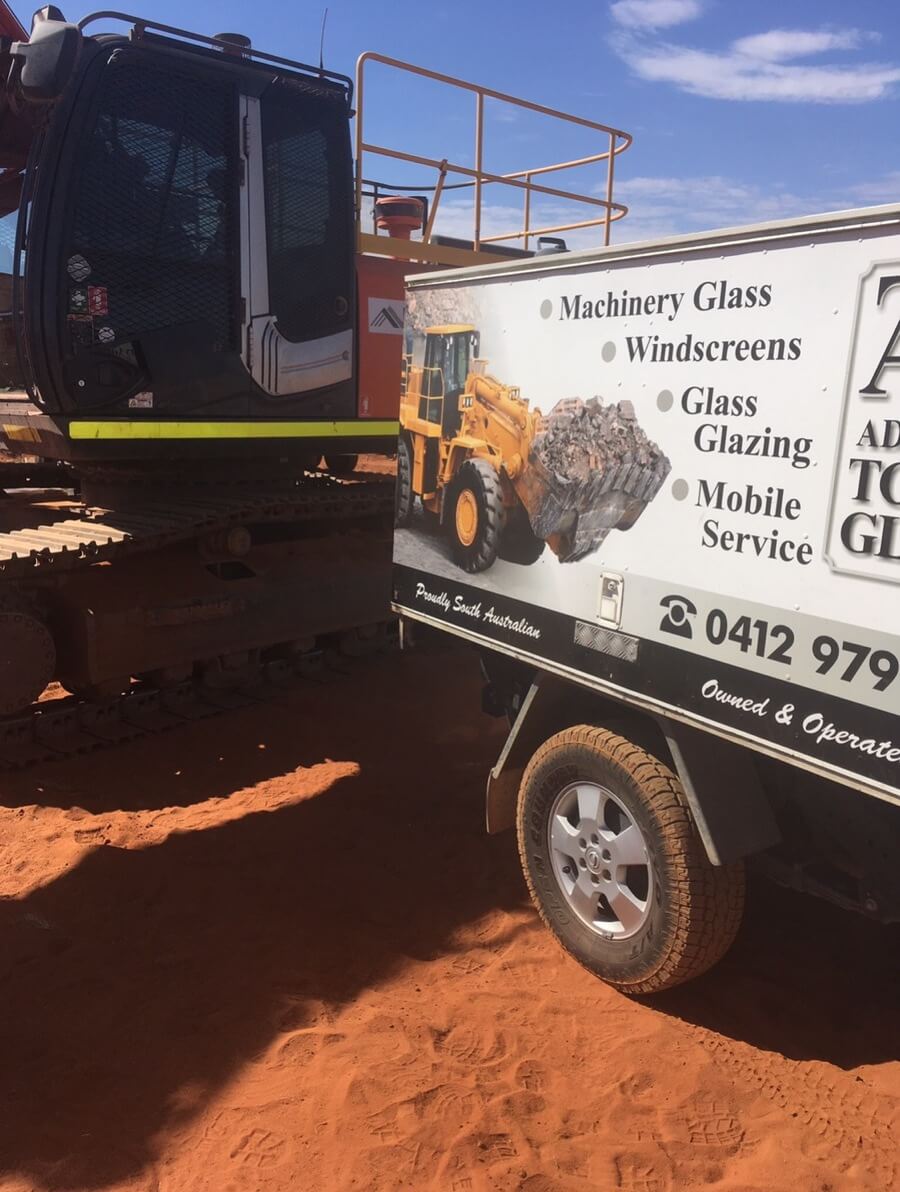 Contact Us
Craig Fraser: 0412 979 089
Office Phone/Fax: (08) 8250 8714
Office/Workshop Address: Factory 2, 100 Rundle Road, Salisbury South 5106
Email: adtotal@optusnet.com.au