HISTORY
Adelaide Total Glass has a proud history in the general Glass and Glazing industry.
In 2005, we recognised that no-one in South Australia was providing a complete on-site glazing service for the construction and commercial industries.
We decided to take the plunge, invest in new equipment and vehicles to allow us to provide this service throughout the state.
The Adelaide Total Glass team brings a combined total experience of over 30 years in the glass industry and over 25 years in dealing with machinery.
You will find we really know glass and more importantly we know what your requirements are – when it comes to machines and plant.
Whilst we currently only service South Australia, our future plans are to extend our personal service interstate as well as developing an online shop for the provision of products as and when required by the customer.
WHY CHOOSE US?
Adelaide Total Glass provides a complete glass repair service to the civil, construction and commercial sectors.
The convenience of on-site repairs – The availability of ATG fully equipped, four-wheel-drive vehicles means that we can come to your site – virtually anywhere!
Speedy and high-quality service – We use only Australian made "Grade A" safety glass.
We carry a comprehensive range of genuine and locally produced replacement windows in stock. If we do not stock a particular part we have the equipment and the ability to make it for you.
We can service virtually any brand of civil, construction and commercial machinery.
Personalised service – In most cases, the person you speak to on the telephone, is the person who comes to you to do the job. This helps to minimise those communication problems which are often encountered with larger service companies.
The convenience of 30-day accounts to approved customers – Or we can directly bill your insurance company.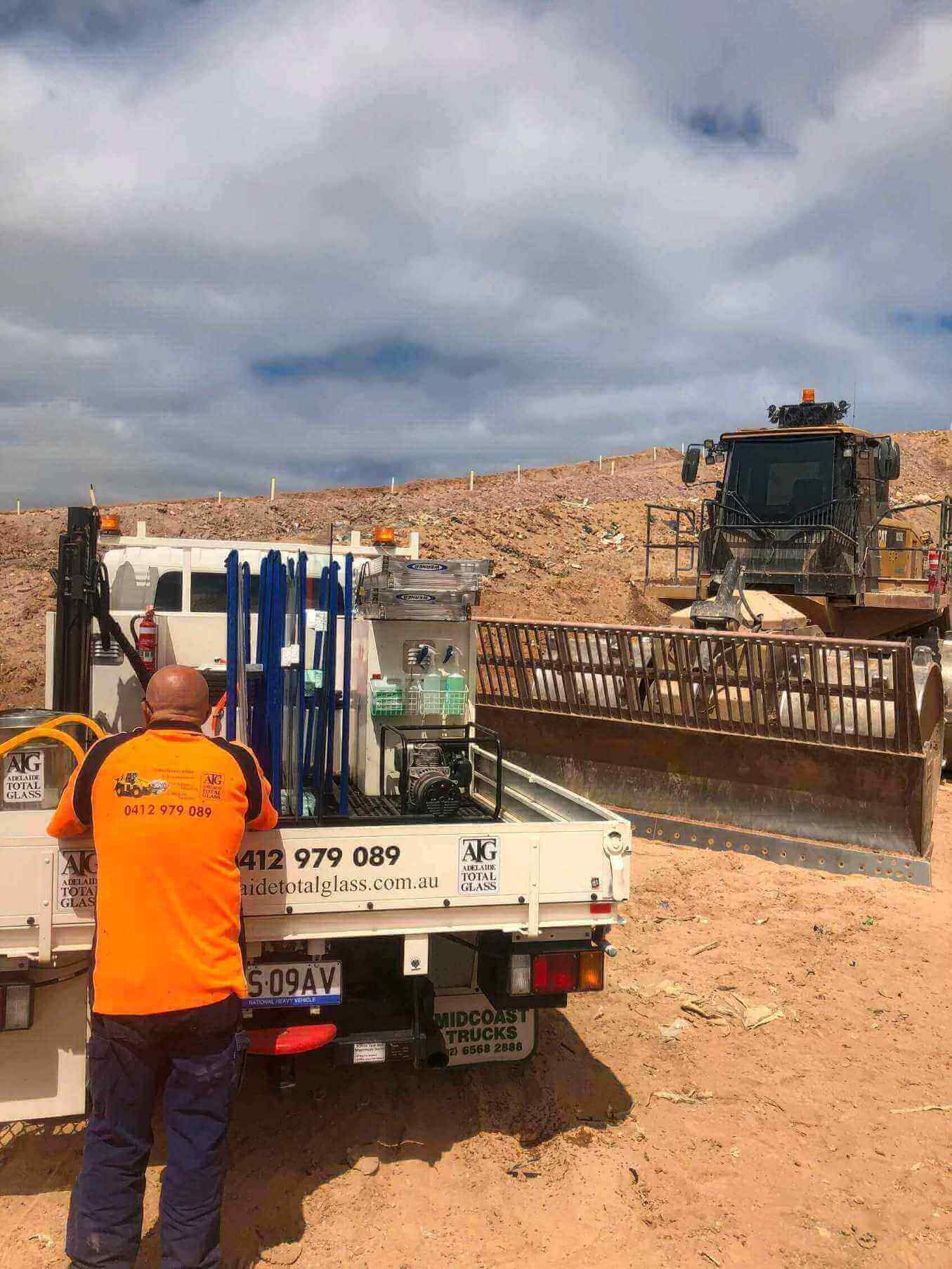 Contact Us
Craig Fraser: 0412 979 089
Office Phone/Fax: (08) 8250 8714
Office/Workshop Address: Factory 2, 100 Rundle Road, Salisbury South 5106
Email: adtotal@optusnet.com.au